Maloney Tile and Marble
Thank you for visiting Maloney Tile & Marble Inc. We have been professionally installing ceramic tile and stone for over two decades.  If you have any questions, or would like a Free Estimate please fill out our contact form or call us; also, you may follow us on facebook at www.facebook.com/maloneytile
Based out of Livonia, Michigan, we have been servicing the Metro Detroit area since 1997. We specialize in custom tile and stone installs and building truly waterproof showers as well as full bathroom renovations.
Our company is fully licensed and insured, with a fully trained and certified staff in their respected fields. Stephen Maloney, the owner of Maloney Tile & Marble, Inc. is also the Michigan State Director of the NTCA (National Tile Contractors Association).
In January 2012 we were awarded the status of "Five Star Contractor" by the NTCA, a recognition we share with only 27 other Tile Companies in the Country.
OLD WORLD CRAFTSMANSHIP, ALONG WITH NEW INDUSTRY INNOVATIONS MAKE "MALONEY TILE & MARBLE, INC." A WINNING TEAM
Custom tile and stone installs

Mold and Mildew Free Showers

Full bathroom renovations

Barrier Free Showers

Licensed and Insured

Servicing Metro Detroit for more than 15 Years.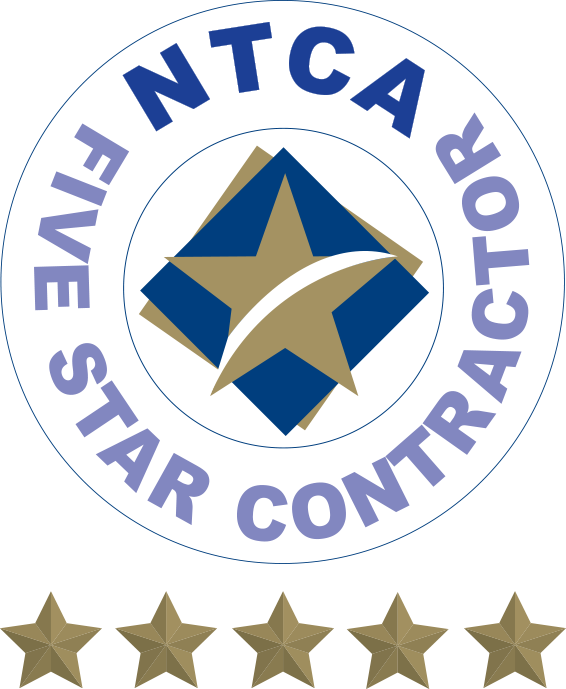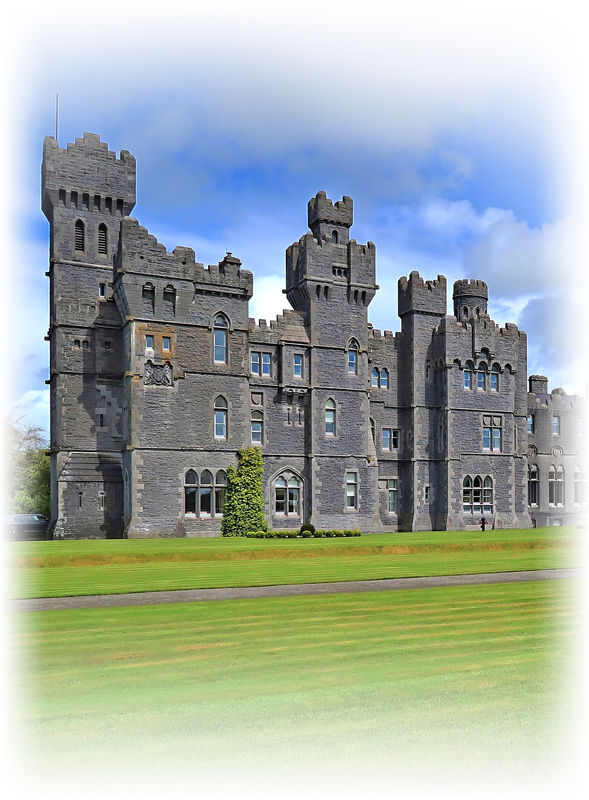 History
Stephen Maloney has been in the business of installing tile and marble for over 20 years. Originally from a small town in the west of Ireland, it was there that Stephen learned the age-old tradition of installing tile.
After serving an apprenticeship and working a number of years for one of the largest tile companies in Ireland, Stephen left for America in 1995. Stephen worked for a large tile company as an installer in the Metro Detroit area before starting Maloney Tile and Marble in 1997 and has since installed hundreds of eye pleasing tile and marble patterns.
A firm believer in QUALITY and SATISFACTION is a GUARANTEE. Believing that a person's HOME is their castle, a high standard of CLEANLINESS is upheld at all times.
Installation
Unlike other companies that send out sub-contractors to perform their work, with Maloney Tile & Marble, Inc., you deal directly with the owner, and all work is performed in a timely manner. We use the highest grade of materials on every job, with the goal of meeting or exceeding industry standards.
We do all removal of the old materials–old ceramic, tile and vinyl floors, sub-floors, Pergo® and hardwood floors, bathtub and shower surrounds, mud bed floors and walls.
We then reinforce the base floors and, if necessary, sister-stud or replace studs on the walls; we then recover the intended area with cement backer board or a mud set, and prepare for tile. We then install the covering the customer selected: ceramic, marble, granite, porcelain, mosaic, stone tiles, or slabs.
Then the final process of installation: the grouting and polishing of the newly installed tile.
Areas
The Following are just a small example of the areas our company specialties in.
Tub Surrounds, Kitchen Floors
Shower Enclosures, Backsplash
Bathroom Floors, Counters
Foyers, Fireplaces
Laundry Rooms, Basements
Again, unlike other companies that send out a sub-contractor to perform their work, with Maloney Tile & Marble, Inc., you deal directly with the owner and all work is performed in a timely manner.
Other Items Installed
Shower Pan Liners
Floor Heating Systems
Schluter Kerdi membrane
Mud Work
Full Bathroom Remodels
Shower Waterproofing
Linear/Trench drains
Products
When we install tile or stone on your project with Laticrete premium mortars and grouts, your tile and stone work is covered by a lifetime warranty. We use the best possible installation techniques and materials available and prefer to use Laticrete tile & stone installation products.
Laticrete products are Green and are GREENGUARD certified. Laticrete products include MicroBan to reduce mold & mildew problems.
We recommend Laticrete HydroBan waterproof membranes for all tile & stone wet area installations to prevent leaks as well as mold and mildew problems.
We recommend, and feature SpectraLOCK, the "Stainless Grout" that never needs sealing.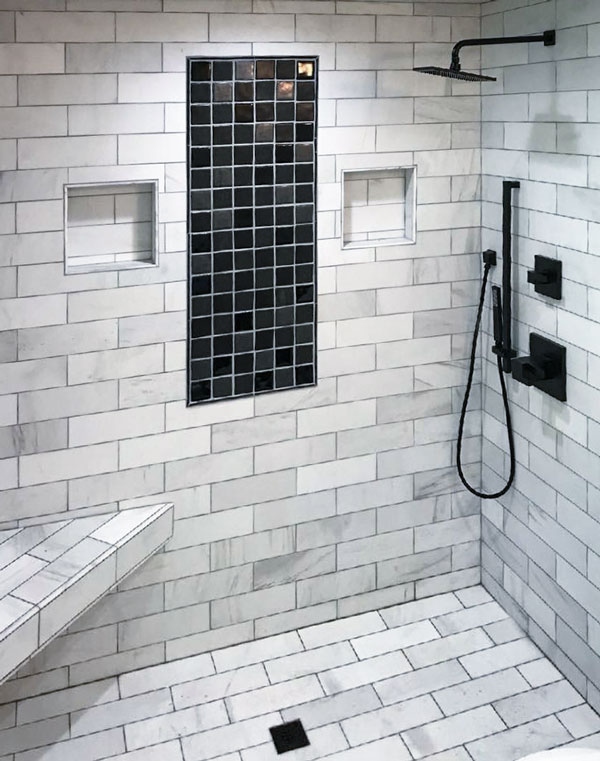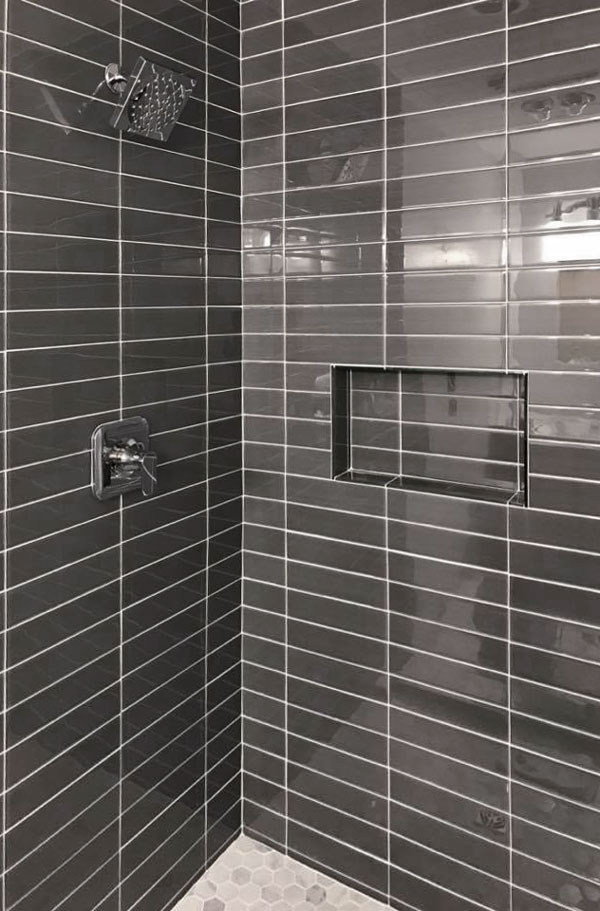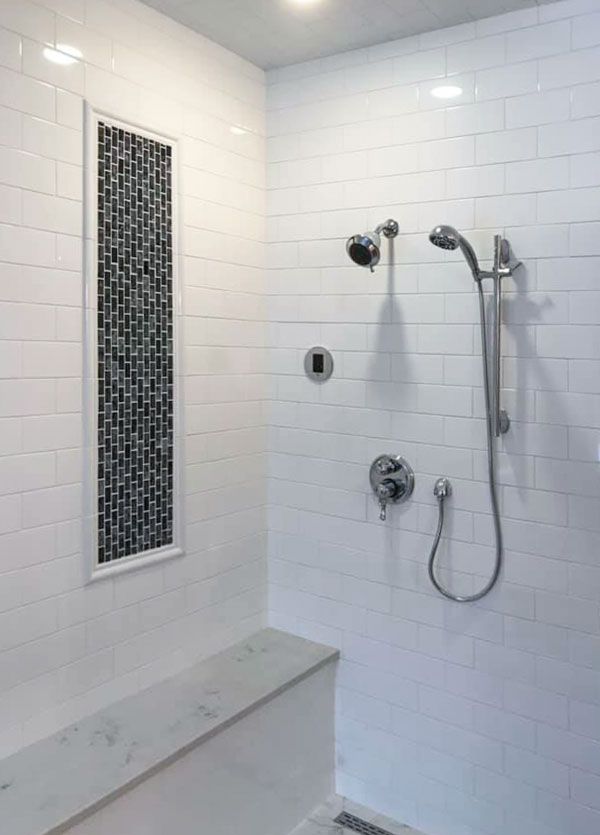 "My experience with Maloney Tile & Marble has lead me to believe that they are an intelligent, resourceful, and very capable tile contractor. They are committed to using tools, techniques, and products that provide a high quality tile or stone installation for their customers."
Henry Rothberg
"Thank you so much for the great job you did on my master shower–the design work looks terrific. Looking forward to working with you on my next project."
Maureen
"We would like to thank Maloney Tile & Marble for the outstanding work they did on our bathroom remodel. We were impressed with the professionalism of the entire staff–everyone was courteous, helpful, and very reliable. We appreciated the attention to detail which you showed throughout the project!"
Barry & Kelly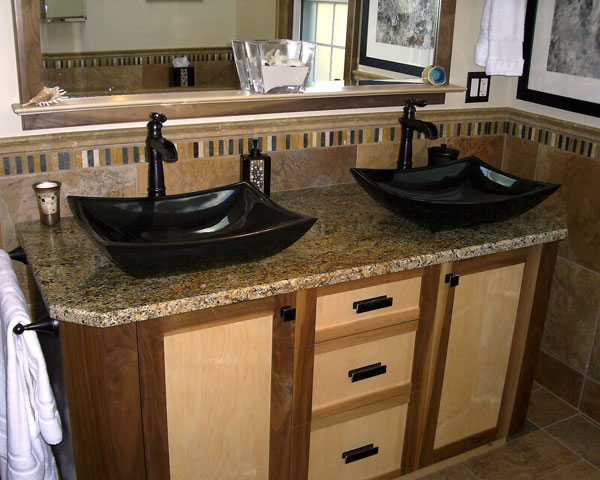 "The National Tile Contractors Association are pleased to welcome Maloney Tile & Marble, Inc., to the select group of Five Star Contractors who have documented their commitment to quality tile installations."
Jim Olsen
"Thank you for working with us–we really appreciate your patience in guiding us greenhorns through this part of the home building process. It was a pleasure working with you!"
Deborah
"The work done by Maloney Tile & Marble is consistently high quality. Our company looks forward to working with them, because every job is completed to the highest quality, making our glass installs go smoothly."
Mary
"Maloney Tile & Marble was able to offer us valuable suggestions regarding tile selection, grout color, grout lines etc., which helped us create the look we desired. Their enthusiasm and passion for their work is very evident. We enjoyed welcoming their crew into our home each morning."
Jan & Ken
Visit us on Facebook
For more information about what we're currently up to, please click the blue icon below to see our Facebook page.